Are You Making AT LEAST $2 PER Subscriber Per Month From Your Opt-in List?
Having an email list doesn't mean you're automatically going to make money! Here's how to make sure your list puts money in your bank account each month...
From: Eric Holmlund
Friday 9:43 AM
Dear Friend,
An e-mail list is one of the biggest assets that you can possibly have when it comes to any kind of business whether it be online or offline.
In fact, businesses that have an e-mail list have a much better chance of not only succeeding but also weathering financial storms.
Think about it...
Which business is going to have a better chance of making it through a recession? One with a big e-mail list to market to or one with no way of contacting previous customers?
That's a pretty easy question to answer. Of course it's the business that can contact previous customers through their e-mail list!
E-mail lists are not only great to have, they've become standard operating equipment when doing business in any industry.
An e-mail list is the single most important & Valuable Asset Any Business Could Possibly Have!
It's a fact, businesses with e-mail lists have one of the biggest advantages that any business could possibly have.
If you're having trouble paying the bills one month and you have an e-mail list, you have the power to contact past customers or clients.
With no e-mail list, there are very few resources available to you to help bring in additional income to get over the sales slump... UNLESS you want to spend a bunch on money on advertising.
For example, you COULD call up the local radio station and buy some last minute advertising. Let me tell you, it's extremely expensive to get radio advertising... let alone on a last minute basis.
Most other forms of advertising are NOT instant, and the ones that are tend to be very expensive.
So as you can see, your options are extremely limited when it comes to a slow day in which your business isn't making any cash.
An e-mail list is not only a way you can contact your customers INSTANTLY, but also a way to do so without ANY additional investment.
What other form of advertising gives you the ability to advertise at turbo speed while also allowing you to do it without any cost? I can't even think of one!
SHOCKER - Just Because you have an e-mail list doesn't mean that you'll make a thin dime in additional profit in your business!
It may come as a shock to you but just because you have an e-mail list doesn't automatically mean that you are going to make any money.
The truth is, many businesses have no clue how to actually market to their e-mail list and this results in little to no additional profits.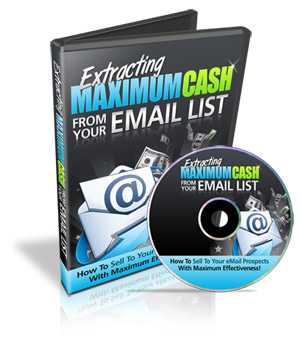 Just because you have a list of subscribers doesn't mean that you can make money from them.
Many people get this wrong and do nothing but spam the heck out of their subscribers.
Not only will this result in little to no revenue, it also results in spam complaints and mad people.
People that are mad aren't going to buy anything from you and they also aren't going to stay subscribed.
Many people don't have any clue how to effectively stay in contact with their e-mail list but they market half hazardly to them anyway.
When everything goes sour and they get tons of spam complaints, blacklistings and furious e-mails from people, they think that e-mail just doesn't work.
This is so far from the truth!
Why Most People Who Have e-mail lists suffer Through spam complaints, blacklistings, and barely any profit from their promotions!
As we previously discussed, just having an e-mail list doesn't automatically mean that you are going to make any money.
Sadly, an extremely large percentage of people with e-mail lists have absolutely no clue how to effectively market to their subscribers.
This of course results in 3 incredibly painful drawbacks that they are going to experience...
1) Little To No Profits - Most people that have no clue about effective marketing to an e-mail list end up sending out e-mails that get little to no response. The only thing they usually get is the painful knowledge that they just wasted their time!
2) Spam Complaints - If your e-mails aren't noticed and welcomed, people are going to report them as spam. Even if they subscribed, they will still report you as a spammer if your e-mails offend them or just seem extremely irrelevant.
3) Furious People - There's nothing worse than getting e-mails that offer little to no value and when people get dry e-mails, they get mad. On top of reporting you as spam, they will also e-mail you angry outbursts.
As you can see, there are some extreme drawbacks when it comes to marketing to an e-mail list if you don't know what you're doing.
If you hope to make any money from an e-mail list and hope to make people on your e-mail list like you, you need to know what you're doing.
Getting Results From Your E-mail marketing requires Much more than just clicking send!
Now, don't get worried that making money with an e-mail list is some complicated and confusing affair.
Is it work? Sure it is.
Is it so hard that you won't be able to do it in a reasonable amount of time? Absolutely not.
In fact, marketing to an e-mail list effectively and profitably requires no more work than marketing to your e-mail list ineffectively.
I would go as far as saying that doing it the "right" way is actually faster, easier, and is certainly going to make you more money.
While you won't just be able to click send to make a bunch of money, it will eventually seem that way once you do it the proper way a few times.
Once you understand this system, it's EASY :-)
How The "Big Boys" Get Big Responses From Their Email Lists Over And over Again...
And no, it doesn't have anything with mailing the heck out of your list!
You may be wondering... what makes the difference between an extremely successful email marketer and one who falls flat on their face?
The difference is simply knowledge.
The big dogs of the Internet marketing world are ordinary people just like you. They simply possess some specialized knowledge, and unfortunately most of them want to keep this special knowledge HIDDEN from you!
Perhaps part of the reason they aren't keen on sharing their secrets is because they've worked HARD, and invested a lot of time and money to develop their powerful marketing strategies.
Being a successful e-mail marketer isn't something that I learned overnight, although I certainly wish that it worked that way!
I went through years or trial and error doing tests on my own e-mail lists while slowly figuring out what works and what doesn't.
I had miserable failures that not only cost me tons of money, but cost me relationships with people on my subscriber lists.
Luckily, you don't have to make ANY of the mistakes that I made because I'm going to show you the proper way to market with e-mail.
You can skip all of the mistakes and failures and go right to effectively pulling every last cent out of your subscribers from day one!
E-mail marketing that produces cash!
Become an e-mail marketing master today!
Two hours to maximum cash extraction from your e-mail list!
easy to follow videos that guide you through each step visually!
Extract your first cash surge from your e-mail list starting tonight!
No experience required, anyone can do this, easy step by step instructions!

tricks that result in higher profits, more clicks, and ultimately more cash!
Extracting Maximum Cash From Your E-mail List...
Extracting Maximum Cash From Your E-mail List is 2 hours of "watch over my shoulder" video.
Watch the videos, follow the steps, make money from your e-mail lists. It really is that easy.
I go over everything you need to start making money with e-mail marketing the same day that you grab the course.
Best of all, it doesn't matter how experienced you are because the course was created with the complete novice in mind.
Regardless of your experience, you can follow the steps and succeed! Nothing is left to question so you don't have to worry about being left in the blind.

You may be wondering if you can really do this.
After all, is it really possible for anyone from any walk of life to become a master e-mail marketer?
Absolutely! This isn't brain surgery!
Going through the Extracting Maximum Cash From Your E-mail List course gives you everything you need to know to make money with e-mail.
Created from the ground up for people just getting started, Extracting Maximum Cash From Your E-mail List will guide you from the first step, all the way through making your first dollar with e-mail.
Extracting Maximum Cash From Your E-mail List is delivered as 2 easy to digest hours of professional grade video. If you have 2 hours, you can learn all of my secrets!
Extracting Maximum Cash From Your E-mail List
What you can expect to learn in Extracting Maximum Cash From Your E-mail List...
E-mail marketing Revealed - what e-mail marketing means to your business and why you must do it effectively from day one!
Cater Your Writing- how to customize your writing in a way that makes individual readers interested and want to read your messages.
Content Tips - how to write content that grabs your readers attention and guides them through the message and towards the action you want them to take!
Campaign Management - the secret tactics of managing your campaigns in a systematic way that guarantees results!
Getting Results - how to take what you've learned and apply it quickly for maximum results in minimum time.
Increasing Conversions - tricks and tweaks you can make now to increase the response of any campaign!
Subject Lines & Bribes - Two little tricks in e-mail marketing that could change the Way you market through e-mail forever!
And in case you're wondering how these videos are going to be delivered to you, I've got good news...
You Can Start Watching the Videos
Just MINUTES From Now!
I know you don't want to wait to get them in the mail, so I've made the entire course INSTANTLY available directly to your computer.
You can watch the videos on ANY computer. They are compatible with both Windows PC's, and Macs!

Additionally, I'm providing the videos in TWO formats (WMV and Flash/MP4). In other words, I GUARANTEE that you'll be able to view the videos directly on your computer :-)
Are you ready to rEALLY Make money with your e-mail list?
As you now know, e-mail marketing effectively is important.
You could go spend a fortune attending some webinar or buying tons of books, courses and other information that won't show you everything Extracting Maximum Cash From Your E-mail List will.
But don't you deserve a course based on REAL testing and results?
You know that you do!
I knew when I created the Extracting Maximum Cash From Your E-mail Lists course that it had to be different. I refused to create anything but information that's generated cold, hard cash.
I wanted you to be able to grab the course and get results as fast as possible without any testing which is why I suffered through years of failure testing! Best of all, you get the entire course for $97.00 Only $17!
I don't need to beat on the fact that $17 is extremely miniscule when it comes to making money from your e-mail list.
Get the videos by ordering now via the order form below and you'll be granted instant access to the entire course so you can start profiting with e-mail today!

Make A Profit with your first e-mail or the course is free...
Seriously.
This is the ultimate of all guarantees.
It's really simple here. Grab your copy of Extracting Maximum Cash From Your E-mail List and watch the course.
Send out an e-mail using the secrets that you learn in the course and see how much money you make.
If you don't make enough money to pay for the cost of the Extracting Maximum Cash From Your E-mail List course, I'll give you your money back.
Best of all, you get to keep the course and all 3 high value bonuses.
This is of course on the honor system but I know that once you watch the videos, you'll immediately know that you've learned some incredible information and I also know that you'll make a profit the first time you use my secrets!
Get results or get it free! How's that for a guarantee?

Getting started doing "effective" e-mail marketing has never been so easy!
Order your copy of Extracting Maximum Cash From Your E-mail List now and get instant download access to the course no matter what time it is (anywhere in the world).
YES, I want the course!

Yes, I want to make more money from my list!


Yes, I want instant access to the videos right now.


Yes, I want it now for only $17 before the price goes up! (Ending soon)
Click the button below to download the package now...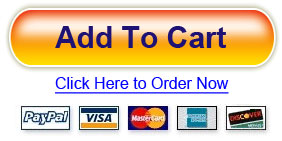 INSTANT ACCESS!
60-Day Money Back Guarantee

Try it risk free today! I believe in this course so much that I'm giving you complete access to the entire course at my risk, not yours!
I'm willing to do this because I believe it will truly help improve your business. If you're not satisfied with it, just let me know within 60 days of your purchase and I'll refund 100% of your purchase. After 60 days, all sales are final.
Order now, watch the videos and in 2 hours from now, you could be sending a cash-sucking e-mail to your subscribers. Talk about a course that gives you fast results and puts it's claims on the pedestal!
Rememeber, you make money with the information from this course... or your money back!
Sincerely,
Eric Holmlund
Questions? Please open a ticket at the helpdesk
ORDER TODAY BEFORE THE PRICE GOES UP!
If you still need to start building your list,
I recommend starting with my List Building Pack
Copyright by Eric Holmlund LLC - All rights reserved.
Terms of Use | Privacy Policy | Earnings Disclaimer | DMCA