My friends Jeremy Gislason and Simon Hodgkinson just released a new web-based application called "Landing Page Monkey", so I decided to try it out.
If you've been a reader/subscriber of my tips for any length of time, you'll know that I'm always harping on list building. I know I may sound like a broken record at times, but that's not going to change. List building is and always will be a fundamental part of this business.
The communication channels may change, and some of the methods may change over time, but the old Internet marketing adage is the same… the money is in the list. Therefore I'm always keen on new ways to improve list building.
I'm happy to report that Landing Page Monkey is a great tool for quickly building effective landing pages using cutting-edge templates and tactics that are working right now.
Here's a quick demo video that I made to show you just how easily you can create squeeze pages (and other landing pages) with this app…
As you saw in the video above, one of the "coolest" features of Landing Page Monkey is the ability to put any video (including YouTube videos) in the background of your landing page.
In addition to the type of landing page I made in the video, here are a few more of the many possible ways to use this tool…
Example #1
This example shows how a brick-and-mortar business could create a landing page to build a list of prospects for advertising via coupons through email or text message. It's a very simple but elegant design which uses a background image, and a semi-transparent light box. When the button is clicked, the opt-in form appears…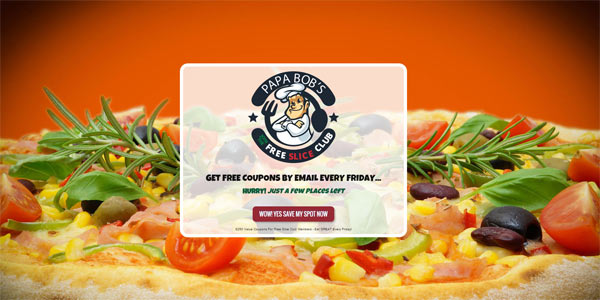 Example #2
This one is a video landing page, using a "VSL" style video. This particular example uses a giveaway, which is a great way to maximize your opt-in conversion rate in many consumer-driven niches…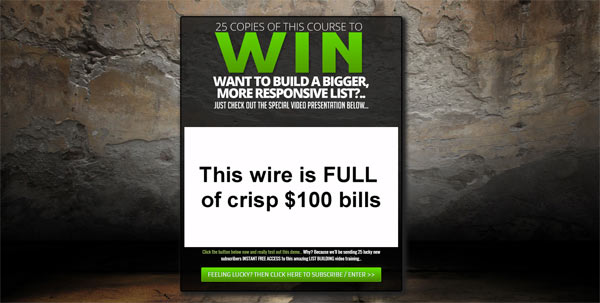 Example #3
This one has a full motion video in the background. Instead of just a "background video" like in my demo above, this landing page utilizes a video that is designed to capture attention and point the visitor to the opt-in box…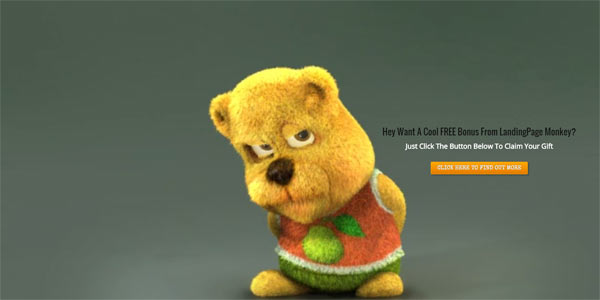 Example #4
This landing page has a trailer (from YouTube) of a new video game. Instead of an opt-in form, when a visitor clicks the button, they are taken immediately to a purchase page for the product via an affiliate link. This opens up unlimited possibilities for affiliate marketers. You can now easily create video-based landing pages for anything you want to promote. All you have to do is find a video that fits with the product…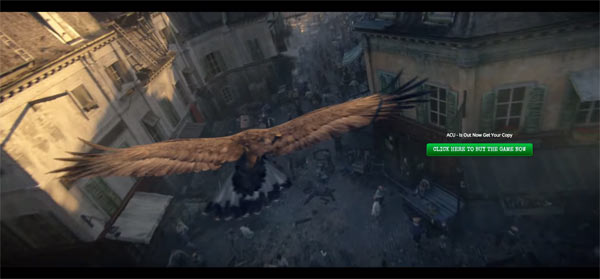 Example #5
Here is a landing page that is being used in conjunction with a CPA offer. A custom background image is used, with a video opt-in form on the left side of the page. The video is from YouTube, and the button goes directly to the CPA offer via an affiliate link…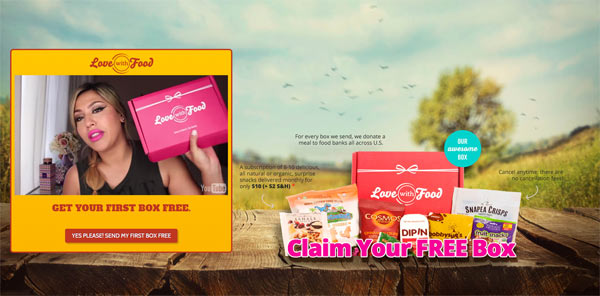 Those are just a handful of examples of what Landing Page Monkey can do; you're only limited by your own imagination.
Another feature that I appreciate is the built-in conversion tracking.
Unlike other web-based landing page tools which often charge a monthly fee (and require continued payment or your pages stop working), Landing Page Monkey can be joined for a relatively small one-time payment.
For what it does, and with such an affordable price, I give this one a hearty two thumbs up and my solid recommendation.
Click Here to Go to Landing Page Monkey
Speaking of monkeys, here are a few that I saw in India last month.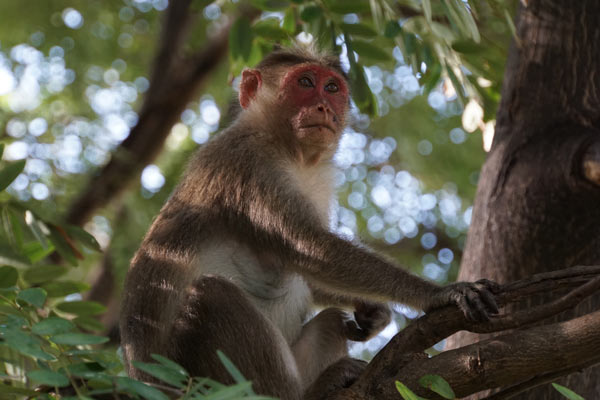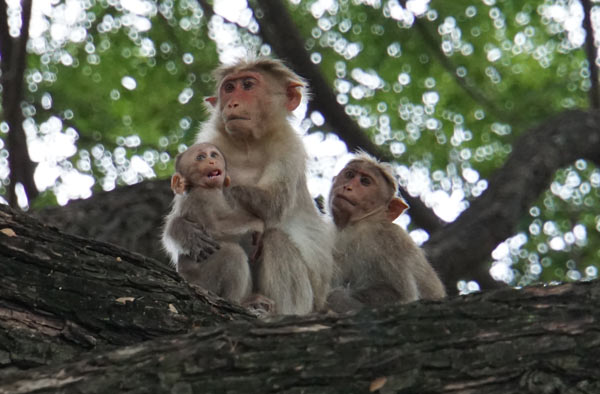 Everyone loves monkeys, right?
You are welcome to leave your questions and comments below 🙂
Have a great day!