Happy Thanksgiving! About half of Eric's Tips readers are in the USA, where Thanksgiving is a national holiday today, but like I say each year… gratitude transcends all borders 🙂
This is the 11th consecutive year that we've done this. As you may have noticed, I rarely post on this blog anymore, but I still think it's a good place to have this annual Thanksgiving tradition!
For me personally, it's a great opportunity to be reminded of how thankful I am for all of the subscribers and customers that have allowed me to have this business for so many years.
So I want everyone reading this to know that I'm thankful for YOU. Without you, Eric's Tips would not exist. Whether this is your first time participating in our annual Thanksgiving contest, or your 11th, thank you for being a part of it.
Here are a few freebies as a token of my appreciation. You can download these ebooks right now:

Now, here is the 11th annual Eric's Tips Thanksgiving contest!
It's a good thing to express your gratitude for what you're thankful for. In fact, it's been shown to have health benefits.
So once again, we are going to do a group exercise to demonstrate our thankfulness.
All you have to do is post a comment below saying something you're thankful for. It could be one word, or it could be much more… it's up to you.
In a few days, I will choose 10 comments at RANDOM, and will send $20 via Paypal to each to those 10 people! It's a small way for me to share a bit of the harvest.
If you need examples or inspiration feel free to check out any of the previous years.
Here's a picture of my family taken earlier this year. It was taken at our oldest son's high school graduation ceremony. I am so THANKFUL for my amazing wife and wonderful children. #blessed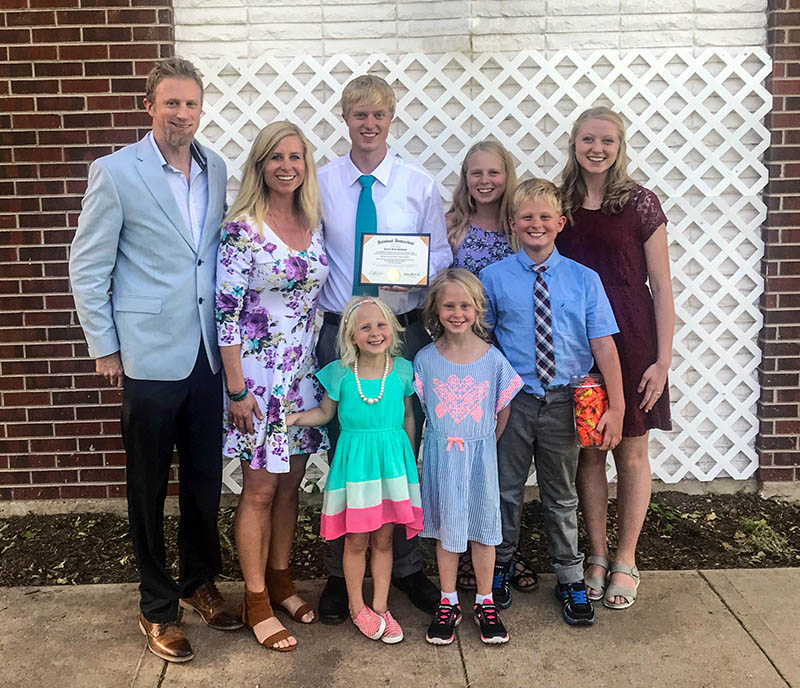 I'm thankful for life itself, and for the opportunity to live it each day.
Please post a comment below and let us know what you're thankful for 🙂
Have a great day and a happy Thanksgiving!
WINNERS UPDATE:
Congratulations to the 10 winners of this year's Thanksgiving contest who were chosen at random using random.org. I will be sending some cash via Paypal to your email address:
Andrew andrew—–ombe@gmail.com
Angelina angelina.—-la@gmail.com
Arthur Lee a—–52@gmail.com
Claire Koch ckoch@—.net
Christine Roux christine.——-@orange.fr
James Yahnke autoweb.—-4u@gmail.com
Mark Butts doct——40@msn.com
Missy Wonacott mwo——@gmail.com
Olivia Stevens ol—–blue@hotmail.com
Prasanth V emoney——-0@gmail.com