I recently returned from a trip to Louisiana, during which we got some more work done on the mural project that we started in July. Eric's Tips subscribers helped pay for this project by participating in an affiliate promotion "fundraiser" that I held at that time.
Once again, I'm not mentioning the name of the city in this blog post, because I'm not trying to rank for it on Google, or profit from the situation in any way. I'm sharing this with you because I consider the Eric's Tips "community" to be a part of it. You all supported it, and I said I would give you updates about the project 🙂
The city has actually been in the news lately, as you may have seen on CNN:
CNN opinion report: The most unequal place in America
The mural (in its early stages) can be seen a few times throughout the CNN story, and also shows my handwritten note on the wall at the end of the report– saying we'd be back to finish the mural 🙂 The CNN story sheds light on some important points, but also casts the city in a rather unflattering shadow.
One thing that we are doing with the mural is highlighting some of the positive qualities that the city portrays and would like to be known for. While we were down there last week, a couple of local news outlets did stories on the positive things that are happening in this community:
Fox News Report: New Hope Part 2
Monroe News Star Article and Video: Still Standing Proud
You will also see the mural featured in each of the above videos. Here is the progress made on the wall during this trip: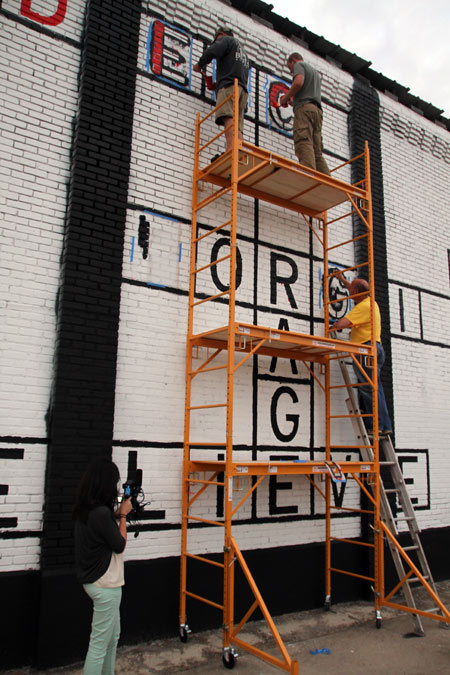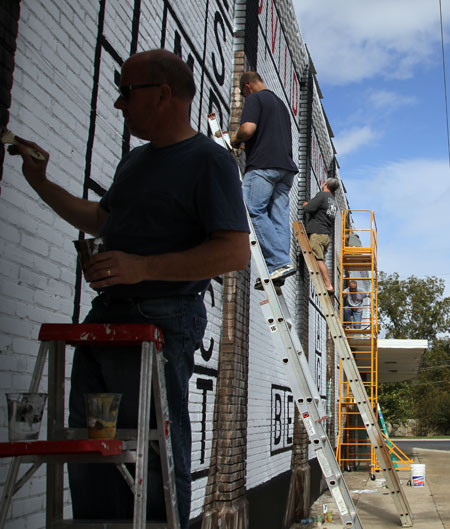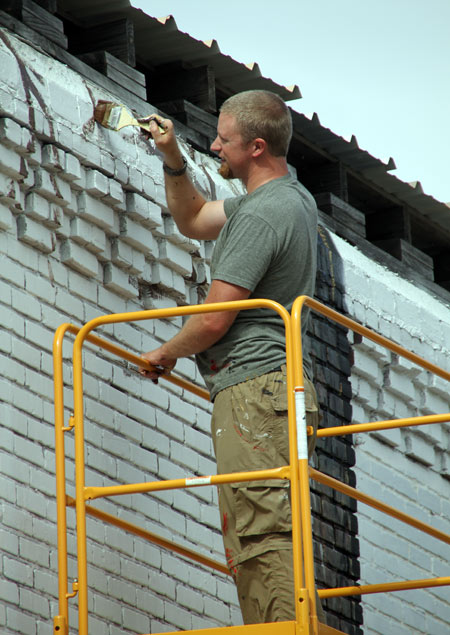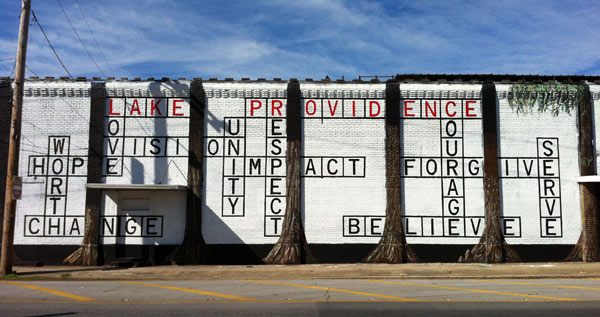 As you can see, we were able to get the words done, and started on the trees. The next big step will be to incorporate scenes of the local culture throughout the wall. I anticipate that will take place in late Spring 2014, as soon as the weather is once again warm enough for optimal paint application.
Thanks again for your help in making this happen, and I'll be sure to post pictures of the finished mural when the time comes.
As always, you are welcome to leave your comments below.
Have a great day!