Happy Thanksgiving! I realize that only about half of Eric's Tips readers are in the USA, but gratitude transcends all borders.
And happy Hanukkah! Supposedly these two holidays won't eclipse again for 79,000 years, so that's pretty special 🙂
First, I want everyone reading this to know that I'm thankful for YOU. Without you, Eric's Tips wouldn't exist.

Here's a small free gift as a token of my appreciation. It's a 43-page niche ebook that I recently created, as a result of my wife's newfound passion for essential oils. It has never been released before.

You get to download it for free today WITH Master Resale Rights. You can sell it or add it as a bonus to any product.

Download the Ebook (PDF file)

Download Reseller Pack (Zip file)
Next, here is the 6th annual Eric's Tips Thanksgiving contest!
Wow, this is the 6th year we've done this!
It's a good thing to express your gratitude for what you're thankful for. In fact, it's been shown to have health benefits.
So once again, we are going to do a group exercise to demonstrate our thankfulness.
All you have to do is post a comment below saying something you're thankful for. It could be one word, or it could be much more… it's up to you. If you need some inspiration, feel free to check out the comments from the past five years: 2012 | 2011 | 2010 | 2009 | 2008
Updated: Winners!
Here are the 10 winners which where chosen at random using a web-based randomizer. If you're on the list, you'll receive an email from me regarding your prize.
Tina ttn____@gmail.com
Jake Steinbrenner jakes______@shaw.__
Dave Novotny da____@gmail.com
Cynthia Silas css____@yahoo.com
JOSEPH MAINA KIIRU mai____@live.com
andre arnett askarn______@gmail.com
Larry larry@_________onmental.com
Bob Marconi ______niv@yahoo.com
Colin ___oden@gmail.com
Shannon shannon@________entures.com
Congrats to the winners!
Here are a few things I'm thankful for…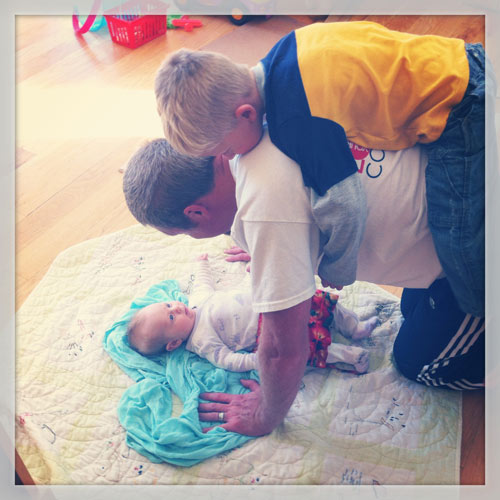 (My 6 awesome kids! Here's me with a couple of them my wife took on her phone 2 days ago.)

(My baby girl RuthAnne!)

(My oldest daughter with youngest daughter)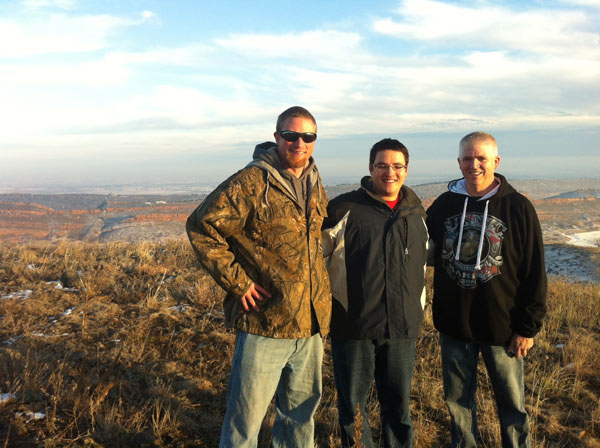 (My friends and business partners Paul Counts and Jeff Wellman. This was a few days ago on a hike behind my house.)
Please post a comment below and let us know what you're thankful for 🙂
Have a great day and a happy Thanksgiving!