Happy Thanksgiving! I know that only about half of Eric's Tips readers are in the USA, but gratitude transcends all borders 😉
It's been awhile since I've posted on this site… actually it's been since last Thanksgiving. Those of you who are subscribers know I've still been sending out free content and tips via email. I plan to post a year-end update with pictures and stuff to let you know what I've been up to for the past year, as well as my future plans for this site.
But this is one tradition I'm not ready to break. It's the 9th consecutive year we've done this, and it's become a part of the DNA of Eric's Tips.
First, I want everyone reading this to know that I'm thankful for YOU. Without you, Eric's Tips would not exist.
Here are a few free gifts as a token of my appreciation. You can download these ebooks for free right now:

Now, here is the 9th annual Eric's Tips Thanksgiving contest!
It's a good thing to express your gratitude for what you're thankful for. In fact, it's been shown to have health benefits.
So once again, we are going to do a group exercise to demonstrate our thankfulness.
All you have to do is post a comment below saying something you're thankful for. It could be one word, or it could be much more… it's up to you.
If you need examples or inspiration feel free to check out any of the previous years.
Here's a picture of my family in the front lobby of our new business. I am so thankful to God for blessing me with them.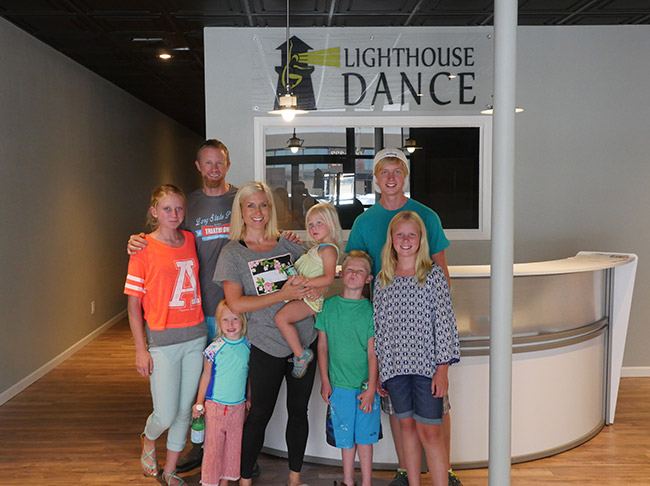 Please post a comment below and let us know what you're thankful for 🙂
Have a great day and a happy Thanksgiving!
WINNERS UPDATE:
Congratulations to the 10 winners of this year's Thanksgiving contest. I will be sending some cash via Paypal to your email address:
Tommy tde—–0@gmail.com
Matt as—–hby@gmail.com
Celeste cele——–ier@comcast.net
Shawn shawn—–s.4@comcast.net
Alvin alv——ers@yahoo.com
Donnie donn—–lis@gmail.com
Robert robert—–ash@yahoo.ca
Roland berg——91@gmail.com
JCobain il—-ec@gmail.com
Patrick patrick.pr——@gmail.com