As you may or may not have noticed, I didn't post much new content on this website in the past year. So I'd like to take the opportunity to let you know what I've been up to in the last year, and what my plans are for this site.
Currently there are over 84,000 Eric's Tips subscribers, including more than one hundred who have been subscribed for over eleven years! That's a big chunk of my life, and a lot has changed during that time.
Of course a lot has changed for me personally, such as: getting older, adding more children to our family, and going through the ups and downs of life. But it boggles my mind to think of the amount of cumulative change that has occurred in your lives–the lives of tens of thousands of subscribers–during that same period of time. No doubt we've even lost some subscribers, perhaps hundreds, to death over those eleven years. That's a humbling thought, isn't it?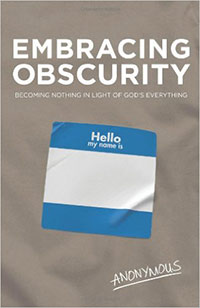 Speaking of humbling, I read a book in late 2015 that changed my way of thinking and caused me to go through a period of introspection. It's called Embracing Obscurity, and its author is anonymous. If you're not into Christianity kind of stuff, you probably wouldn't like it, but if you are… I encourage you to order a copy and read it.
In a culture where fame rules, and "influence" is considered a chief indicator of success, this book presents some compelling Bible-based arguments for a different approach to life. I've hardly posted anything on Twitter, Facebook, or my own blog in the past year largely because I decided it doesn't matter if I'm known on the Internet. That's not to say that there aren't great reasons for being known–it's a fundamental part of marketing that I will keep teaching–but my outlook has changed. In a nutshell, it's not about me.
With that in mind, I'd like to make up for some lost time today by sharing some of my personal highlights of 2016. Not because I'm so important but because I value our relationship and I've decided I'd like to keep Eric's Tips going!
I spent much of the first couple months of the year completing a mural which was commissioned (on a volunteer basis) by a local non-profit organization.
You can click the image for a larger view…
It is 24 feet by 8 feet, acrylic on board, and is titled "His Story is Your Story". I enjoyed designing and painting it, and hope to create more murals.
One of the main events for my wife and I in 2016 was opening a new offline business: a dance studio in our local town. Wow – what a lot of work it's been! To be honest, I underestimated the amount of energy it would take to launch and run this business. That time commitment is a big part of why you haven't heard as much from me in the last year.
Here's a picture of our family in the front lobby area before and after we did some renovations…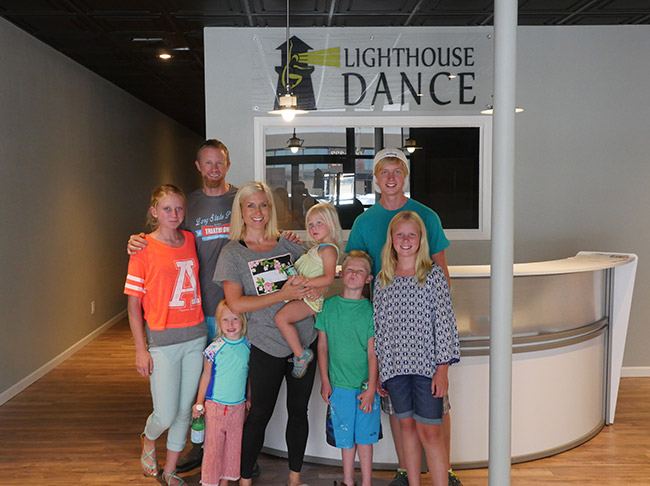 I did the logo design, branding, a bit of interior design, and all the interior decorating which was a lot of fun. We wanted to create a beautiful space with a peaceful atmosphere that would be experienced when customers enter the door.
This is one of our three studio spaces…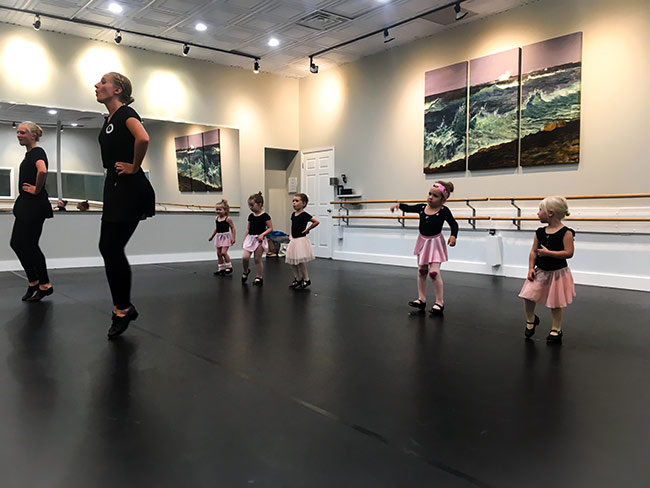 And here's a video of our first performance–a Christmas event on an outdoor stage…
It's been a great learning experience, but has also really made me appreciate the simplicity of running an online business. As you know if you've run an offline business, it's a huge pain to do the payroll (we launched with over 25 employees), paperwork for various governing agencies, legal compliance, and other responsibilities that are much more minimal in an online business. I should also note that it's only because of my successful online business that we were able to start the offline business without taking on any debt.
Needless to say, I'm still a huge believer in the online business models that I teach, especially info-product marketing. In fact, I'm currently in the process of creating my biggest info-product ever, and it is completely outside of the "IM" niche.
To help deal with the stress and stay healthy while running multiple business (we also have a real estate business that I manage), I've continued to be active in training and participating in triathlons. Colorado is such a beautiful place for outdoor recreation like cycling and running.
Some of you may recall the health issues I shared several years ago. I am incredibly grateful that I've been able to regain my health, and it is not something I want to take for granted. You never know how long it will last, as I know thousands of Eric's Tips subscribers would attest.
Some of my highlights for the year included competing in four triathlons, and my first marathon which was an off-road trail race with some gnarly climbing (I placed 9th in that one). Here is a picture of me on the bike in the "highest triathlon in the world" (10,291 ft elevation) where I placed 3rd in spite of crashing into a cone and losing a few minutes on the bike leg…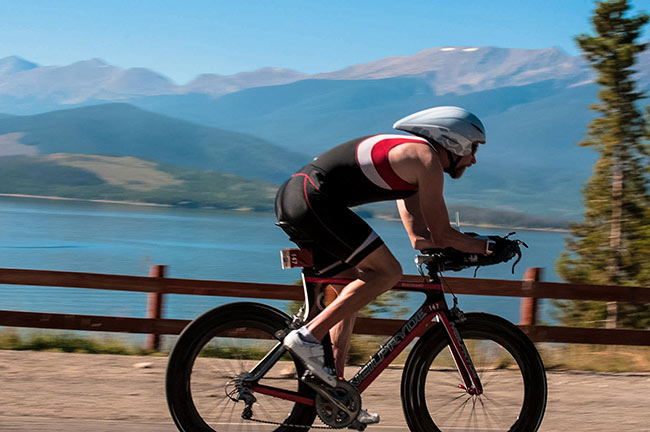 It does take commitment and sacrifice to do those kind of events, and I made it a priority which also contributed to me not being online as much last year. I hope to keep that particular trend going.
Due to the new dance studio being in start-up mode, we did not do as much traveling as we sometimes do, but we were blessed to be able to take a couple of great trips.
We took the family to Alaska (the 50th state that I've visited in my lifetime), and it exceeded our expectations with its otherworldly scenery. Even coming from Colorado which is incredibly scenic, we found Alaska to be stunning.
I could fill 100 blog posts with pictures from that trip, but I won't because… well, all you need to do is google "Alaska" and you'll see an unlimited amount of postcard-worthy scenes. Here's one cool picture that I took in Talkeetna: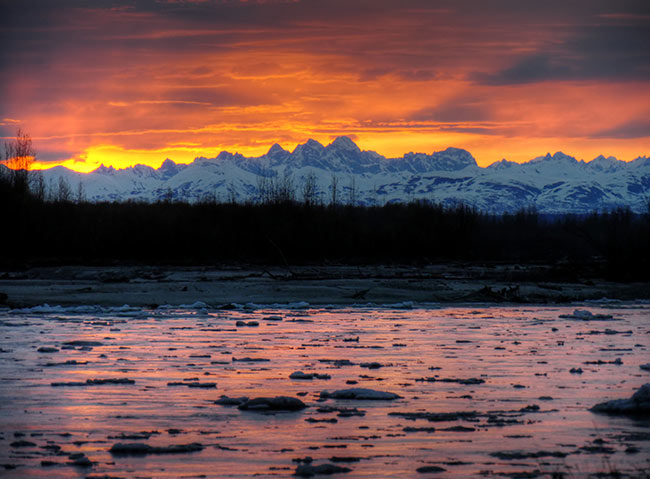 And here's our fam on a glacier in Denali National Park, just before having an epic snowball fight…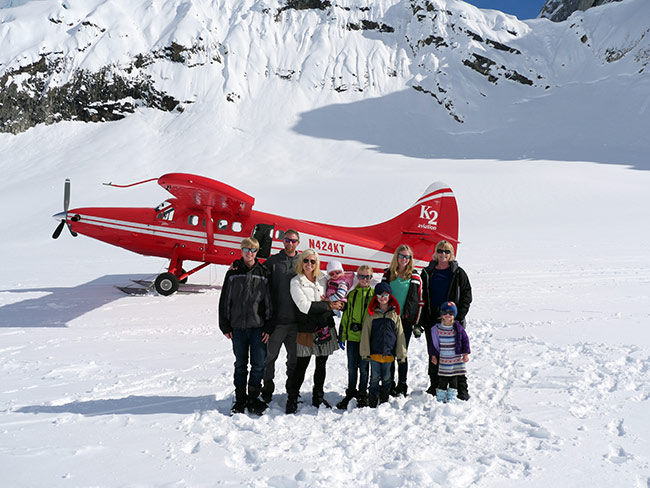 We had some great moments on that plane ride, as our two and a half-year old–wearing a two-way headset–was chatting away with her siblings and saying some hilarious things. Of course I'm biased but this is pretty cute…
One of the high points of the trip was seeing a pod of Beluga whales breaching near the shore as we took a sunset walk on the beach. However, the biggest highlight was meeting up with my 95 year old grandma, who traveled to Alaska from Connecticut to participate in the grand opening of a building at Alaska Christian College that was being dedicated in honor of my late grandfather.
My grandma is such an inspiration, as she took immediate interest in the local college kids we visited, learning as much as she could about them and tangibly displaying the legacy of love that she and my grandfather were leaving there.
I also gleaned a valuable lesson from my mom on that trip, as she engaged people (locals, tourists, anyone!) in conversation everywhere we went. It reminded me that people are what enrich our lives most, no matter how amazing the sight-seeing may be.
Later in the year, my wife and I managed to get away on our own to visit England and Ireland.
Here are a couple shots of my lovely wife on the emerald isle…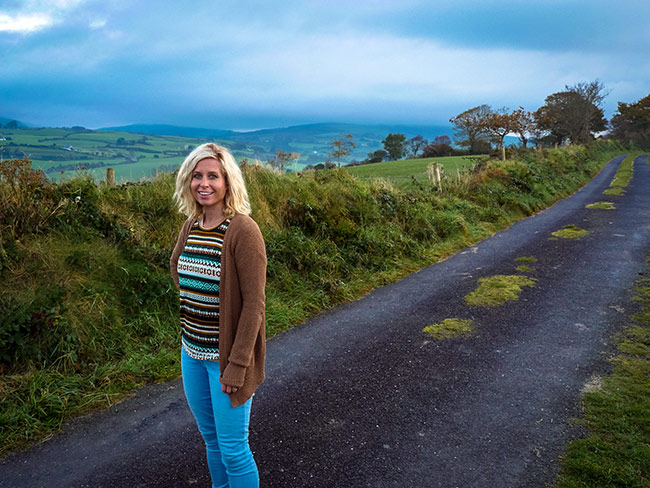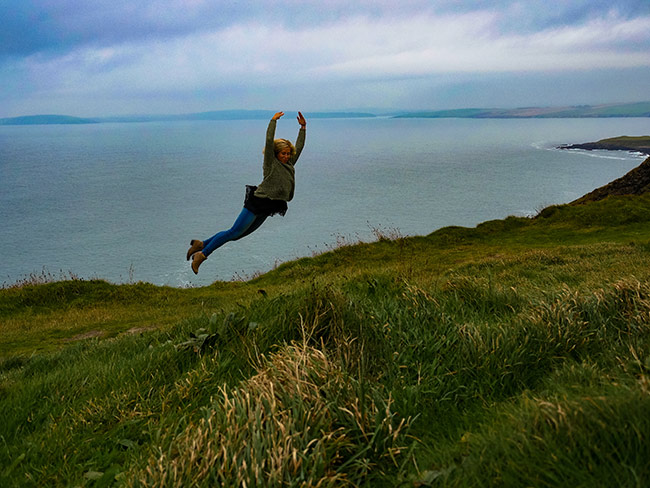 And here's a shot of a beautiful Irish sunrise that we experienced one morning…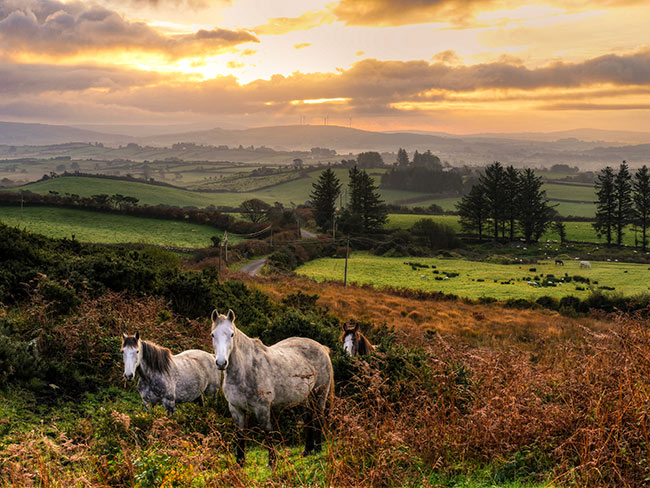 Yes Ireland really is that green! Like Alaska, the scenery was breathtaking at times, but again the most memorable part of the trip was the people.
We had the honor of meeting with six church pastors around the country, and the privilege of learning about the local culture from each of them. It was a fantastic education that left us wanting more. We'll be back.
We are so blessed to have six awesome children who are doing great.
Our two youngest are best friends…
Here are the "middle two" at a hockey game where we got to ride the zamboni…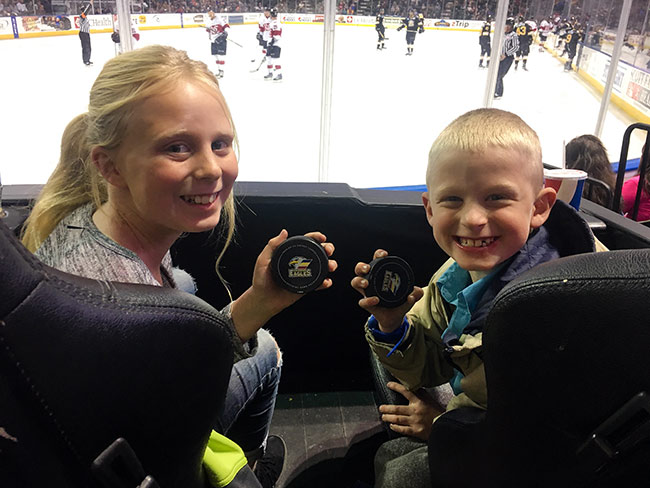 And here we are on our annual Christmas tree "hunt"…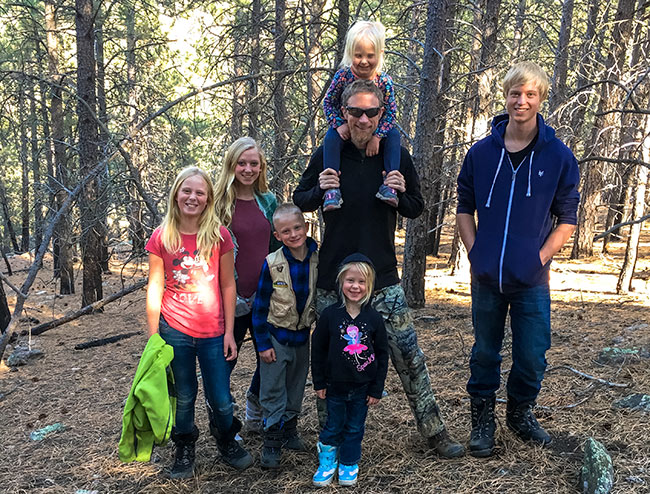 In December we had a little scare, as our oldest son ended up in the hospital for a couple nights…
At the beginning of the month he fell off a ladder while hanging Christmas lights and broke his arm and banged up his leg. A couple weeks later he suddenly got very sick due to an infection that had apparently originated in a small cut on his leg from the accident.
The doctors said it was a potentially life-threatening situation and if we had brought him in later, it could have been exponentially worse. It was difficult to see our child in the hospital, and it gave us a greater level of compassion for all the parents who have children in hospitals and other difficult circumstances. It even gave me a new appreciation for the stress my own parents must have felt, as I was an accident-prone kid.
We are incredibly grateful for modern medicine, and all the prayers for our son, as he has made a great recovery over the past few weeks.
So those are a few highlights from 2016… now I'd like to talk about what's in store for Eric's Tips in 2017.
To put it simply, I'd like to start creating and posting new content again.
The info-product business model that I've focused on teaching over the past 10+ years is still as viable today as it was when I started. While some of the technology and nuances of the business have changed, the fundamentals really have NOT–which is a potent statement for a truly web-based business. Quite literally I have infoproducts from 10 years ago that are still making money today.
Furthermore, the opportunity is as strong as ever. In spite of the continued rapid growth of the web, the demand for content has not been satiated. The ability to sell "information" has not been diminished. As I mentioned earlier, I am currently in the process of creating my biggest info-product ever, and it is completely unrelated to the make-money-online niche.
One idea for this website is to create a completely new series of Eric's Tips lessons, updated for today's market. Perhaps I could use my new infoproduct as the example in the lessons. It's a product that I'm hoping to turn into a 7-figure business, so it would be a real life case study rather than hypothetical examples like I've used in many past lessons.
However, the direction of Eric's Tips really depends on what YOU want to learn… So the details are going to depend largely on the results of the following survey.
It is a quick one-page survey that will only take you a couple minutes, and I really value your input. Your vote truly counts… big time!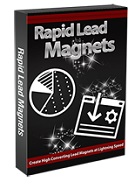 Essentially, I want to know what YOU want from Eric's Tips.
As a special bonus for taking the survey, you will get to instantly download the Rapid Lead Magnets course containing 9 videos (a $47.00 value) on the thank-you page when you submit your survey!
Click Here to Take the 2017 Eric's Tips Survey Now
Here's to a profitable 2017. Thank you so much for taking the survey, and have a blessed day!