This free software converts media files into flash format for the web.
Using this free flash encoder you can covert .avi, .mpg, and .wmv files into FLV format. It also includes a media player, so you can embed the files directly on your website.
The program is packaged in an ZIP file. To save it to your computer, do a right-click and "save target as". After downloading it, unzip the file and then double click the EXE file and follow the on screen instructions to install it.
To learn how to make screen capture videos for free please click here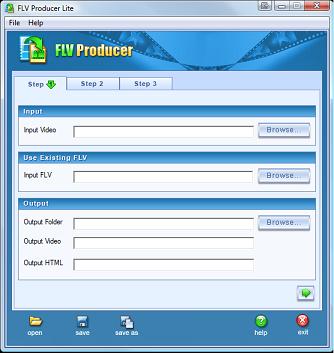 I assume no responsibility for this software. Download at your own risk.