Happy Thanksgiving! About half of Eric's Tips readers are in the USA, where Thanksgiving is a national holiday today, but like I say each year… gratitude transcends all borders!
This is the 13th consecutive year that we've done this. I don't use this blog much anymore, but I still think it's a good place to have this annual Thanksgiving tradition!
For me personally, it's a great opportunity to be reminded of how thankful I am for all of the subscribers and customers that have allowed me to have this business for so many years.
I want everyone reading this to know that I'm thankful for YOU. Without you, Eric's Tips would not exist. Whether this is your first time participating in our annual Thanksgiving contest, or your 13th, thank you for being a part of it.
Here's a quick video update from me sharing what I'm thankful for this year…
Here's a picture of my family taken earlier this year at our oldest son's wedding which was held in our yard: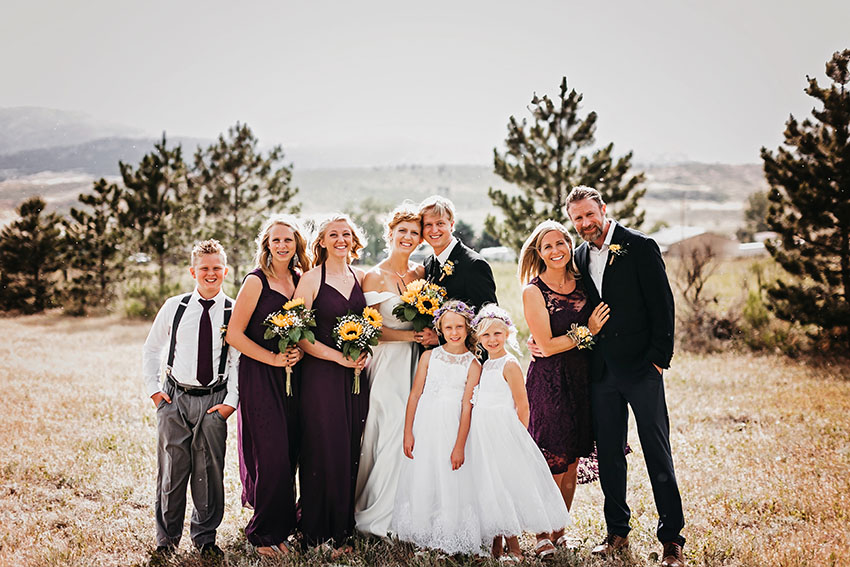 I'm so thankful for my family, and gaining another daughter this year.
Here's a link to the memorial I set up for my friend Rudy who passed away a couple months ago. I'm thankful that he was my friend.
Here's a video of some of our dancers performing on a stage I built in my backyard. I think the song will be an encouragement if you're experiencing difficult times:
To see why this performance was basically a miracle, check out the version with the raw audio and commentary.
Next, here are a couple of freebies as a token of my appreciation. This year I've got a couple of unreleased ebooks with rights for you…
(The download file has been removed, to keep the value for everyone who got it. Be sure to stay subscribed to Eric's Tips and download future bonuses right away!)
This zip file contains two Word documents. I spent hundreds of dollars to have these researched and written, and they have not been used at all yet… you may want to skim through and do some basic editing. These are hot topics right now. You can have full Private Label Rights to rebrand these, turn them into PDF's and sell them or use them for lead magnets. Normally I leave the Thanksgiving gifts online (you can go back and find the past 12 years worth of them), but this year I will be removing this file after a week! This is to protect the value for everyone, and because I intend to sell these ebooks in the future!
Now, here is the 13th annual Eric's Tips Thanksgiving contest!
It's a good thing to express your gratitude for what you're thankful for. In fact, it's been shown to have health benefits.
So once again, we are going to do a group exercise to demonstrate our thankfulness.
All you have to do is post a comment below saying something you're thankful for. It could even be just a few words. There are no bonus points for writing more or writing better. It's about participation.
In a few days, I will choose 10 comments at RANDOM, and will send $20 via Paypal to each to those 10 people! It's a small way for me to share a bit of the harvest. I will also announce the winners here on this post, as usual.
If you need examples or inspiration feel free to check out any of the previous years.
Please post a comment below and let us know what you're thankful for 🙂
Have a great day and a happy Thanksgiving!
WINNERS:
(Chosen at random using random.org)
Dom Senda____ip@yahoo.com
T L on___nt@gmail.com
Jacquelynne ____acquee@gmail.com
Nate Nate_______79@gmail.com
Norbert dj___@hotmail.com
ileana il_____c@gmail.com
Sylvia scw___@comcast.net
Kevin cy____10@yahoo.com
Roy roy______n@rocketmail.com
Engelsina en______a@gmail.com
I have sent a $20 paypal payment to each of you!