Happy Thanksgiving! I realize that only about half of Eric's Tips readers are in the USA, but gratitude transcends all borders.
First, I want everyone reading this to know that I'm thankful for YOU. Without you, Eric's Tips wouldn't exist.

Here's a small free gift as a token of my appreciation. It's an ebook containing Google traffic strategies. It also includes Master Resale Rights, and comes with a sales page and graphics.

Click here to download… (Zip file)
Next, here is the 4th annual Eric's Tips Thanksgiving contest!
It's a good thing to express your gratitude for what you're thankful for. In fact, it's been shown to have health benefits.
So once again, we are going to do a group exercise to demonstrate our thankfulness.
All you have to do is post a comment below saying something you're thankful for. It could be one word, or it could be much more… it's up to you.
UPDATE: The two winners of the contest (randomly chosen, using Random.org) are Timothy Jordan and Edwin Brown. Congratulations! You will each be getting a free copy of my upcoming product. I'll email you when it's released in the next week or so.
Here is something I'm thankful for…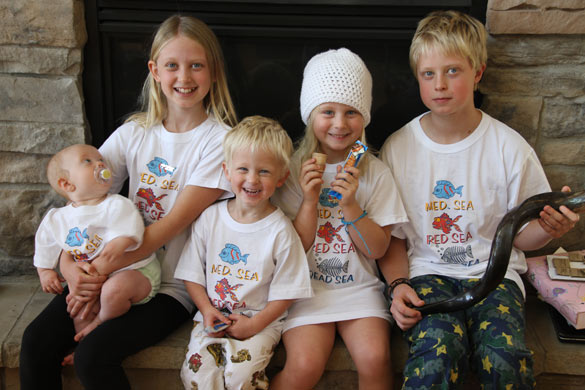 (My 5 kids with t-shirts from Israel. It's sort of an inside joke in our family. Our home schooled kids had made up a funny song to memorize the bodies of water in the Middle East… so we had to get these shirts when we saw them.)
Please post a comment below and let us know what you're thankful for 🙂
Have a great day and a happy Thanksgiving!