I just returned from a mission trip to Belize, and I'm happy to report that it went well.
First I want to say THANK YOU to everyone who contributed toward the trip either through donations, or by supporting my recent product launch. In addition to paying for this trip, we have now given over $42,700 to missionaries as a result of these online fundraisers.
It was my third trip to work with LOL Ministry in Belize. You can read about the 1st trip and 2nd trip on my blog if you're interested.
Here's some of what the trip entailed…
We had the privilege of removing 1600 tree "braces" and concrete forms which were used while constructing the 2nd floor of the orphanage building. (Below is my brother-in-law Micah, whom you may know from Push Button Marketer, or from my helpdesk)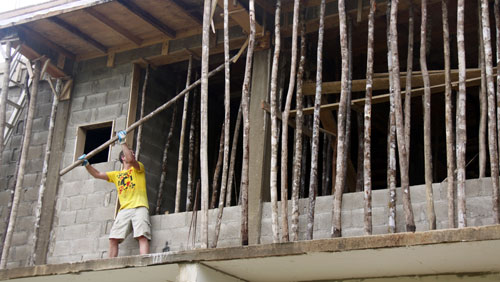 Here's me pouring sand into a mixer as we made concrete for a flight of stairs. Doing this in the sweltering heat and humidity pretty much kicked my butt and I was sick with heat exhaustion for awhile that night.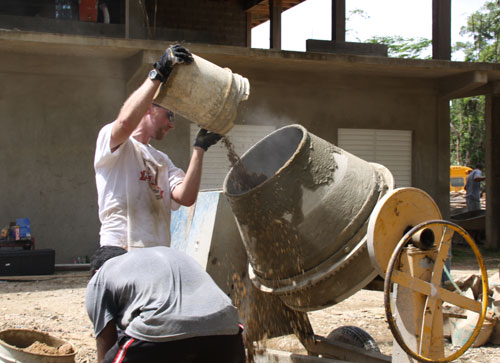 It takes a long time to build something like this in the jungle. The building is coming along nicely…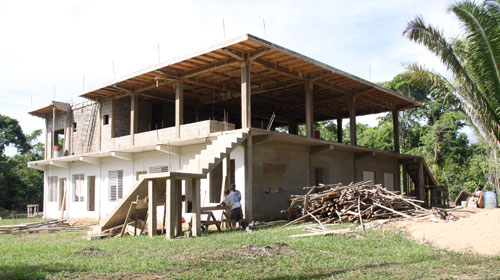 Two of the first orphans taken in by the ministry. We're doing this for them!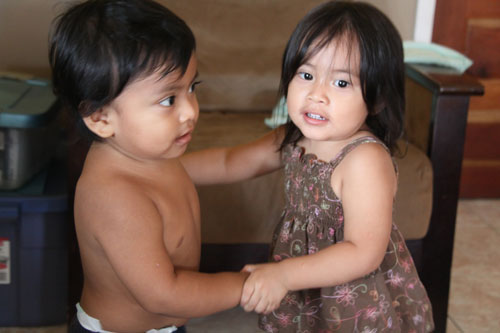 We also hiked into one of the most remote villages in southern Belize. There is no road to it, and it is a long muddy hike to get there. We brought 20 fishing rod/reel combos with us, and gave them to the men of the village, along with putting on a fishing clinic.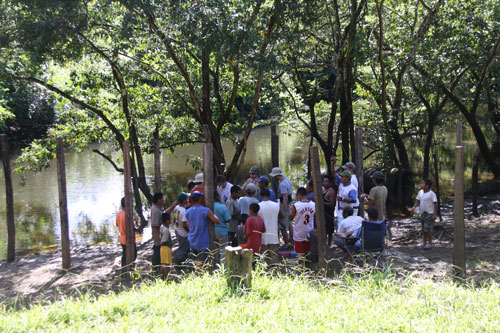 Most of them had not seen modern fishing gear before. They really appreciated it, and there was much smiling and laughter as they learned how to fish. It was a great thing to see in a village that has often been marked by hopelessness.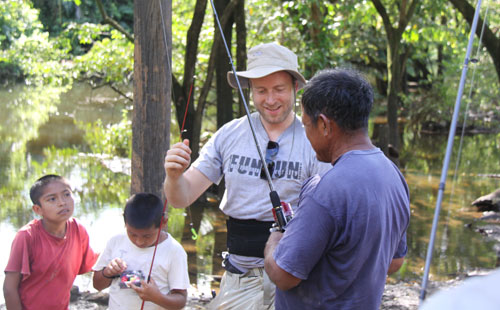 It was a good opportunity to interact with the villagers. It was my 2nd trip to this village, and the fishing clinic proved to be a successful relationship building tool for the ministry we were working with.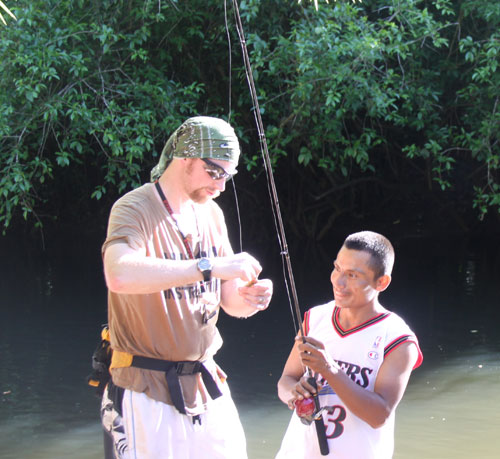 Only a couple people caught fish during the clinic, but this guy caught 11 of them! Some people are just born fishermen, like me 😉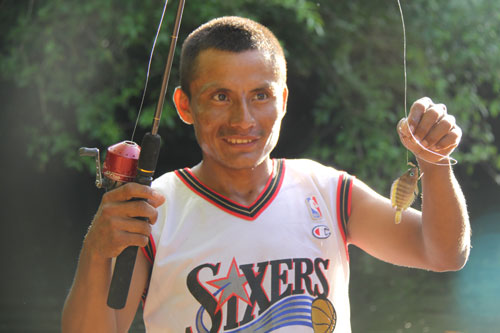 My favorite picture: the fisherman's son holding the afternoon's catch…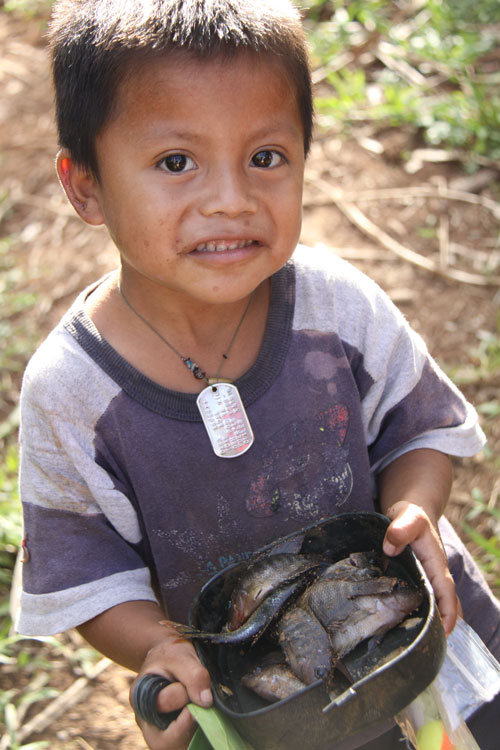 I got to catch a few fish too!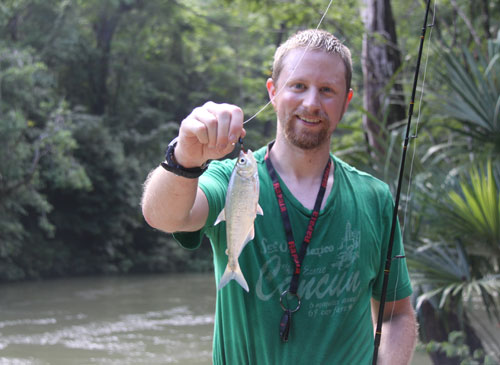 A soccer game with the villagers. A little taller grass than we were accustomed to playing on, but it was a blast.
We ate our meals in the chairman of the village's house…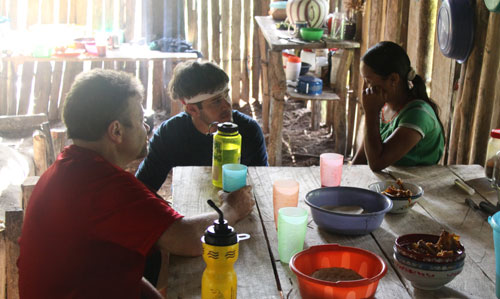 The chairman's wife and one of his daughters…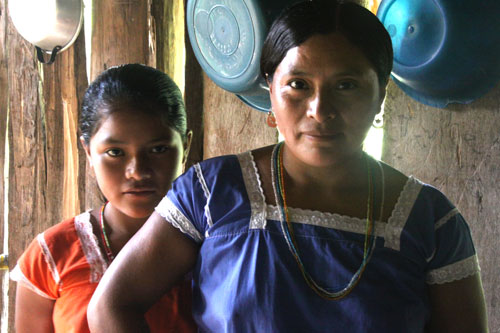 Our group along with the chairman's family in front of his house…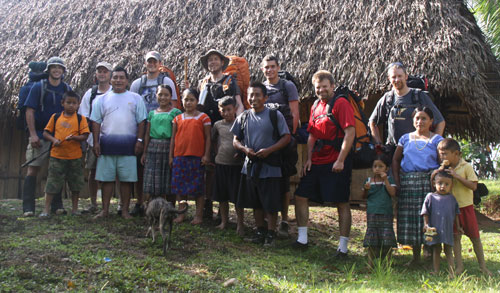 Again, thanks to all who helped make this happen!
I will be in the mountains this weekend with my wife, celebrating our 11th anniversary. But please feel free to leave comments, and I will read them when I return.
Have a great day!