In case anyone was wondering why I haven't posted any lessons in the past few days…
We've been doing some redecorating on the main level of our home, and I decided to create some new paintings for the walls.
Here's what I did…
We're going for more of a modern look in the living room, so I made this 2-panel abstract to go over the piano: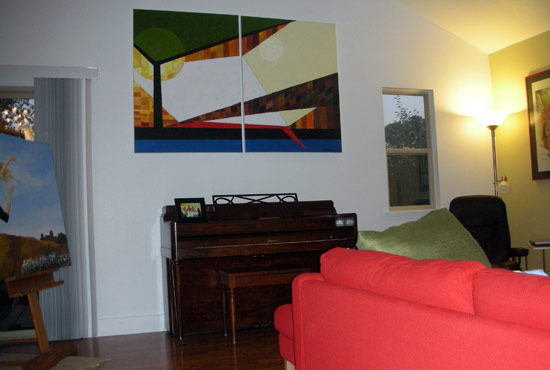 It's called Psalm 1 (can you see a tree?) (48″x 72″ acrylic on canvas)
Then I painted this one, titled Fields of Grace, pictured here still on the easel: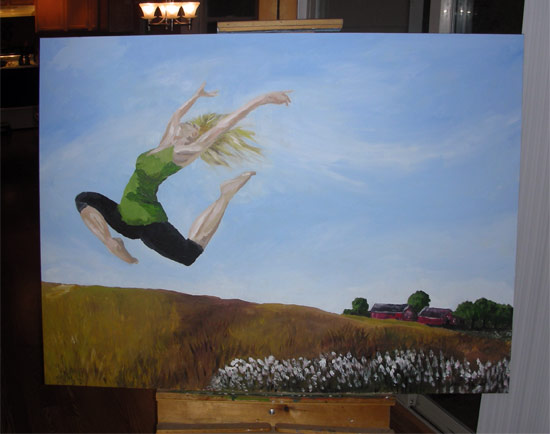 The dancer is modeled after my wife, and I painted it in one sitting today. (36″x 48″ acrylic on canvas)
I really enjoy painting, but I typically only do it a couple times a year. When I'm done with the whole internet marketing thing, I hope to spend a little more time working on my technique and developing my style.
I'm back to working on the lessons tomorrow.
Art is 100% subjective, so feel free to post your comments and let me know what you think of my paintings, good or bad 😉
Have a great day!