Happy Thanksgiving!
Here we are in the 15th consecutive year that we've done this thankfulness exercise and contest. As I've mentioned for the past few years, I don't post on this blog much anymore, but we've got to keep this tradition going as long as possible!
About half of Eric's Tips readers are in the USA, where Thanksgiving is a national holiday today, but like I say each year… gratitude transcends all borders!
Keeping this tradition alive is a great opportunity to remind myself how thankful I am for all of the subscribers and customers that have allowed me to have this business for so many years.
So first of all… I want you to know that I'm thankful for YOU. I'm really grateful for your readership and support. Whether this is your first time participating in our annual Thanksgiving contest, or your 15th, thank you for being a part of it.
As usual, I have a lot to be thankful for this year. I thank God for life and for all He has done for me.
One of the biggest "events" in my life this year was adding another member to our family through fostering. I'll share more details about this sometime in the future. We are so thankful for this opportunity and for bringing even more love into our family.
Here's a recent family portrait, taken in our backyard by our friend @talliejohnsonphoto …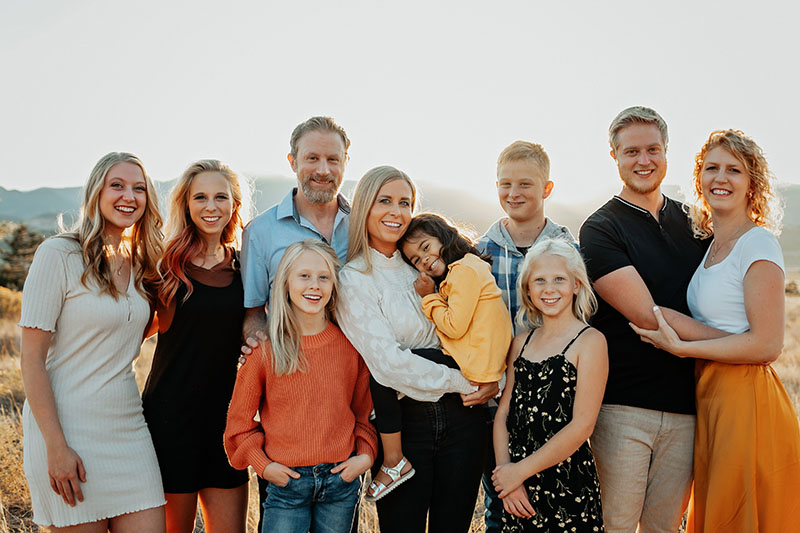 I'm grateful that I've continued to be able to enjoy the outdoor activities I love, and I spent more time alone in the wilderness this year than in the past. I also rekindled my passion for fishing, which is a pursuit I fell in love with as a kid.
I caught more fish this year than in the previous several years combined. I practice catch and release (I let them go!), and my favorite fish of the year were the ones I caught in the beautiful high alpine lakes of Colorado with species including rainbow trout, brown trout, brook trout, cutthroat trout, cutbow trout, tiger trout, and lake trout to name a few 😉
As much as I'm tempted to turn this into a brag-post by blowing it up with dozens of fish pictures, I'll refrain from it, as that's not the point of this exercise! But if you're interested in seeing my fish pics and other outdoor exploits you can join Strava and follow me here: https://www.strava.com/athletes/eric_holmlund
I've continued my quest to capture and post at least one image of beauty every day that I am able.
Next, here are a couple of free ebooks as a token of my appreciation.
(Links removed to keep the value for everyone. Be sure to stay subscribed to Eric's Tips and download future bonuses right away!)
You can also resell them, or use them as lead magnets.
Now, it's your turn! Here is the 15th annual Eric's Tips Thanksgiving contest!
It's a good thing to express your gratitude for what you're thankful for. In fact, it's been shown to have health benefits.
So once again, we are going to do a group exercise to demonstrate our thankfulness.
All you have to do is post a comment below saying something you're thankful for. It could even be just a few words. There are no bonus points for writing more or writing better. It's about participation.
In a few days, I will choose 10 comments at RANDOM, and will send $20 via Paypal to each to those 10 people! It's a small way for me to share a bit of the harvest. I will also announce the winners here on this post, as usual.
If you need examples or inspiration feel free to check out any of the previous years.
Please post a comment below and let us know what you're thankful for 🙂
NOTE: Your comment will not appear right away, but don't worry. I'll check them and approve them periodically.
Have a great day and a happy Thanksgiving!
WINNERS:
(Chosen at random using random.org)
Jonathan Kraft striv________@gmail.com
Vince vince_______er@gmail.com
Eric Hook ___ook@yahoo.com
Nate Nate@hear______issions.com
ROGER ard___@yahoo.com
Tan Doan new_____an@yahoo.com
Cynthia c____as@yahoo.com
Robert Hicks bo_____s935@gmail.com
Chris Copland chriscop______@gmail.com
CJ ja___191@yahoo.com