Sorry I haven't posted anything in awhile. As many of you know, I was really busy earlier this year with 3 trips to the east coast, and product launches scattered amidst them.
Beyond that, I've been working behind the scenes on a new coaching program along with my friends Paul Counts and Jeff Wellman. People have been asking me for a coaching program for years, and it's finally going to happen (look for it within the next couple weeks).
Lately I've been taking some time to just be creative. It's important for your business–and for your LIFE–to regularly take time to do something OTHER than business. Something that will allow you to completely forget about your business. My favorite activities for this include fishing, windsurfing, and creating art.
Here are a few of the "creative" things I've done in recent weeks…
A painting (36″x48″ acrylic on canvas) of the scenery here where I live…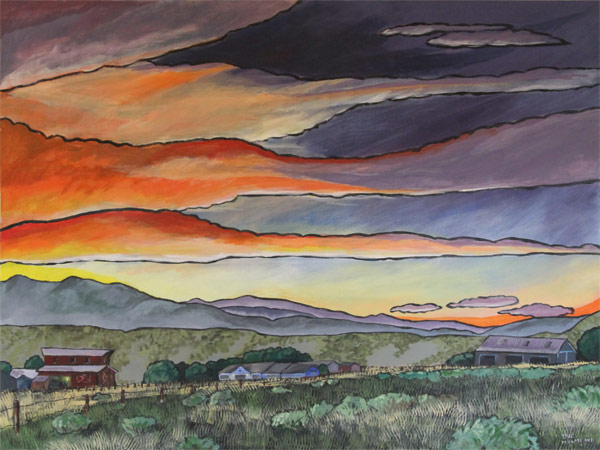 Easter is this Sunday, and I made an Easter-themed sculpture made from things found around my yard. Old wood to symbolize the cross, barbed wire to symbolize the crown of thorns, a stone representing the grave. The barbed wire and stone also symbolize sin entangling a hardened heart, which can only be made new through Christ…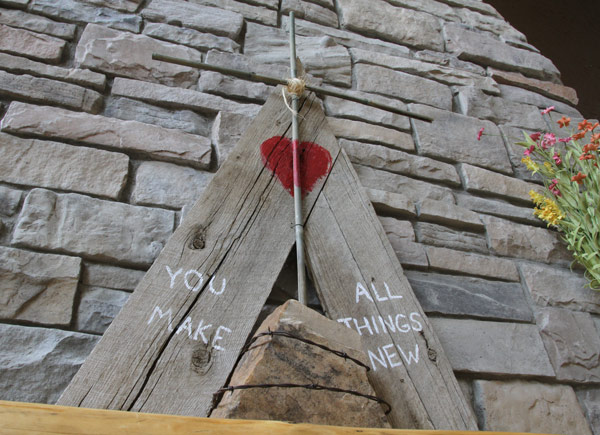 And I made a mash-up music video for a song that my younger brother recently wrote and recorded. My very long-time subscribers may remember his story, about how he was paralyzed in a car accident on his way home from college in 2004. I hope you find it to be an INSPIRING song and video, which features paralytics doing cool things…
If you liked the No More Wheelchairs video, please consider sharing it using the buttons above (They will post a link which leads directly to the YouTube video).
As always, you are welcome to leave your comments below. Have a great day!