Edition #109 – 01/28/2007
I'm back from vacation…
I took my wife, kids, and sister-in-law (our favorite babysitter) to Cancun for 10 days and it was really fun. I ate a lot of great food, played on the beach, snorkeled, boogie boarded, windsurfed, ate lots of food, built sand sculptures, fished, and oh… did I mention eating lots of great food?
A great time was had by all, and I'm back refreshed and ready to rock. And no… I didn't take my work with me. In fact–as I mentioned in the last newsletter–I didn't even check my email once.
Here's a few snapshots from the trip…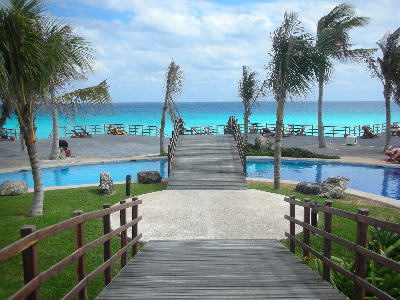 The resort where we stayed was all-inclusive and I definitely DO recommend going that route. It saves so much time so you can enjoy more of your vacation.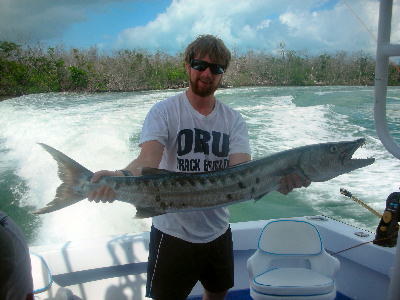 A nice 4-foot barracuda that I caught.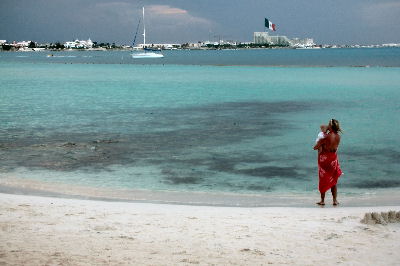 Wife and baby on the beach.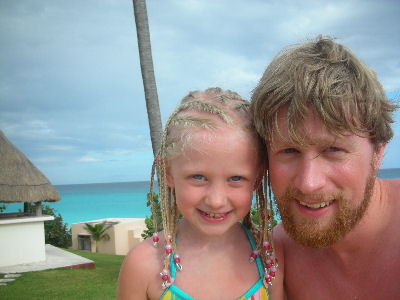 With my little princess.

The happy family.
It's amazing how going on a vacation can change your perspective. Problems that seemed so big while you were working on them just fade away. Your biggest worry of the day becomes, "hmmm, should I get the Filet Mignon or the Shrimp Scampi?"
You remember that work is not the most important thing, and you can refocus your energy.
I'm not telling you about all this to brag. Again, I just wanted to let you know that it is possible to set up your business to run on autopilot and then take a vacation. In fact, we've already begun planning our next trip!
After all, if I'm not DOING these types of things, why should you listen to my advice about building your online business?
As I mentioned, I didn't do a lick of work while on vacation. And yet… I made money every day!
How is that possible? I have systems in place that make money for me on the internet.
Tomorrow a new product is being launched that I believe can help you do the same thing.
If you can use this new system, you can set up a stream of revenue that can bring income to you any day, anywhere in the world, and even while you're sleeping.
The product is called the Landing Page System, and this is not just another sales pitch. I happened to have a hand in the development of this product, so I know exactly what it does and how powerful it can be.
I've made it no secret that pay-per-click (PPC) marketing has been a very important component of my business. While free traffic strategies are great, and you should get as much free traffic as you can, I believe that PPC is an effective means of advertising for most internet marketers, and those who aren't utilizing it properly are leaving a lot of income on the table.
In the past year or so, there have been several changes in PPC marketing (particularly with Google AdWords), which has made it much more important to utilize an effective strategy in order to be successful.
That's where the Landing Page System comes in. I'm not going to explain all of the details here, because the sales page is incredibly informational. It covers exactly what the system is and HOW it works.
In fact, in some ways it's more like a tutorial than a sales page (you'll see what I mean). It reveals the exact strategy, and shows you how the product can help you implement that strategy more effectively.
(Link removed – this product is now outdated)
As always, you may leave your comments here in the blog.
Have a great day!