In the previous lessons we've been building up to the point of having your product online and ready to sell. Maybe you're already selling something online, or maybe you're still working on it. Either way…
You need to know how to integrate testing into your marketing, otherwise you're not "really" marketing…
(Watch this video…)

Main points:
Split Testing (aka A/B Testing) – a method testing used in marketing, wherein a baseline control sample is compared to another sample containing one different variable.

Multivariate Testing – testing multiple variables at the same time.

In your marketing… if you can test something, you should.

A few of the many things that you should be testing…

– Sales copy
– Landing pages
– Email marketing
– Paid advertisements

Things to test on your sales letter:
ALL 17 of the elements described in lesson #51.
My Priorities:
– Headline
– Deck Copy
– Opening Paragraph
(Everything "above the fold"!)
If visitors are not staying on the page and engaging with your sales letter, then the rest of the page is pointless. That's why I prioritize testing above the fold.
– Colors. They affect people on a subconscious level, and can really affect your conversion rate.
(See video for my recommendations regarding color testing)
– Video. We all know video is vitally important these days. Test it!
-The Offer
Awhile back, Mike Filsaime did an interview with copywriting legend Gary Halbert, who is now passed away. Gary said that the most important thing to test is "the offer", and based on my experience I agree with him.
They broke down the offer into four areas that should be tested…
1) What they get
2) How they get it
3) What they pay
4) How they pay for it
Tools for testing…

1) Google Website Optimizer (A great free tool)

2) Covert Conversion Pro (Affordable stand-alone tracking program. See also Ad Spy Pro for PPC tracking)

2) Affiliate Prophet (What I personally use)

Some of the reasons I prefer Affiliate Prophet include…

-It's self-hosted (on my own site, instead of google)
-Real time (never a delay in stats)
-The AIDA feature (predicts conversions)

(See video for my demonstration of Affiliate Prophet)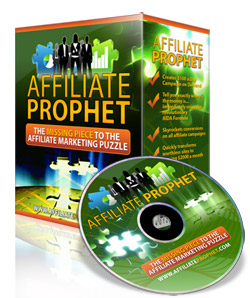 Click Here to Visit Affiliate Prophet…
Action steps:
1) Choose a split testing tool.
2) Create some split tests and start testing. (Or be ready to test as soon as you launch your product)
Don't make the mistake I made for many years. Choose to think like a marketer, and don't skip this step!
In the next lesson we're going to talk about supporting your customers.
As always, you are welcome to post your questions and comments below.
Have a great day!